David Zent, who made a huge impact on local live theater, succumbs after long battle with cancer | News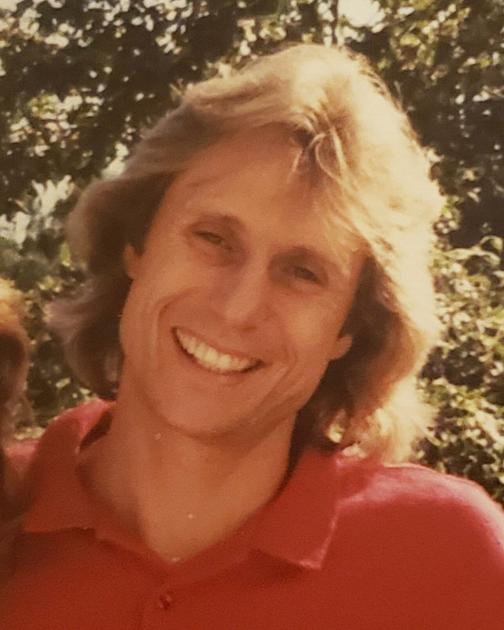 Talent seemed to spark from his fingers, pour from his mouth and radiate like sunlight from his smiling eyes. He could sing, he could play, he could act, he could write, he could create, he could mentor, he could lead.
And most of all, say those who knew him best, David Zent could, and did, love.
Zent, whose impact and influence on live musical theater in Bakersfield was lengthy and considerable, died Sunday after waging a determined and sometimes very public battle with cancer. He was 66.
"He fought hard. He did everything he could to fight. He was very proactive, a warrior," said Chrystine Wharton Zent, who married David on Valentine's Day, but fell in love when they first came together in 2019.
"We didn't even find out until we got to City of Hope that Dave had lung cancer," she said of the cancer hospital in Duarte, Calif., where they decided it was finally time to stop fighting.
"When you find that person, your person, there's nothing like it," she said of her husband.
"We lived a lifetime in three years, a life beyond a life," Wharton Zent said. "I know we still will."
It was that love that saved them both, she said. And saves them still. Beyond life. Beyond death.
Born Aug. 2, 1955, Zent, a Garces High alumnus, was drawn to music at a young age.
"I learned early on what a beautiful, warm soul Dave had," remembered Terry Houston, who played music with Zent in bands in the 1970s.
"He had the power to calm any room he entered," Houston said. There was a true spirit aura about him, always."
That gentle way with people seemed to make him wise beyond his years.
Bakersfield drummer William Malouf met Zent when they were both in their teens.
"At that young age," Malouf said, "he was already a fully formed artist. The voice of an angel and equally beautiful lyrics.
"I loved playing with Dave and it broke my heart when he informed us that playing rock 'n' roll was no longer his thing," Malouf recalled.
Zent had decided to move to Hawaii with his then-wife, Linda. When Malouf asked him if he had lined up a place to live, Zent told him they would be fine.
"I said, 'do you have money or a job?' to which he replied with a broad smile, 'We will find something.'
"And you know what? Malouf said. "He did."
Guitarist and fiddler extraordinaire Ernie Lewis first saw Zent in the early '80s performing at a medieval fair at Central Park in Bakersfield.
"I was blown away by his voice," Lewis remembered. "I later watched him act and emcee shows at the Melodrama in Oildale, but it wasn't until 2012 before we started playing music together."
Zent performed music all of his life, except for a time when he lost his singing voice to his illness.
But it was his work acting, singing, dancing and directing local melodramas and stage musicals that began to earn him a reputation as a professional on stage and backstage.
He became an entrepreneur, running dinner theaters on Bernard Street and Truxtun Avenue and elsewhere.
In about 2010, he opened the Intimate Theatre & Music Hall, 19th and D streets, with dancer and choreographer Dee Cherry.
In October 2013 he was a cast member of "Lost Bakersfield" at the Spotlight Theatre, and not long after that he told The Californian he wanted to "help bring the Spotlight Theatre back into local prominence as a place for great theater, concerts and education."
In November 2013, after attending a Bakersfield Symphony concert, he gently chastised local residents in a Community Voices piece in The Californian for their lukewarm support of the arts in Bakersfield. Without the arts, he said, a community has no life.
"The symphony was amazing, but only if you were there to appreciate it," he wrote. "Theatrical productions all over town are at their zenith, as good as they have ever been, but there are empty seats in many of them — where your rear end should be stationed."
His passion for the arts could be contagious.
"He's the main reason I got into theater — and now I own a theater," said Adam Cline, co-owner of Ovation Theatre on 19th Street in Bakersfield's downtown.
"David had a big influence on me," he said. "He introduced me to my wife, Terri."
According to Cline, Zent was a natural mentor. He expected excellence, but he drew it from his actors and performers, not out of fear, but because they wanted what he wanted.
"He was a very nurturing person. He made you feel good about what you were doing. He made you feel you were worth something."
But his dedication to his roles on stage could sometimes become all-encompassing.
"We were doing 'Man of La Mancha'. He was playing Don Quixote and I was Sancho," Cline recalled.
Even off-stage, Cline said, Zent would sometimes retain the mannerisms and speech patterns of his romantic role.
"I would sometimes have to snap him out of it," Cline recalled, laughing. "I would say, 'Who are you? Are you Dave or Don Quixote?'"
Zent's writing ability was "incredible," Cline said. His comic timing was superb. His ability to adapt an old play to a new time period could make the stale seem fresh again.
It was the confidence and courage Zent showed time and again — and his unabashed love for live theater — that inspired Cline to take a chance on buying the Ovation. He said someone has to take a chance on the arts.
He and Terri were talking together about David Zent a few nights ago, he said. Zent's contribution to Bakersfield's theater scene was undeniable, his influence on their lives was also undeniable.
"I told my wife, 'If it wasn't for David, we wouldn't even have met.'"
In fall 2015, Zent shocked many when he shared the details of his condition in an update on Facebook.
"I have stage four throat cancer, involving the tonsil and tongue area, a condition which began nearly two years ago," he wrote. "It reached this rather dire stage because, although I applied five times for Medi-Cal insurance, I was essentially stonewalled until September of this year…. Now my life is about to change in a most radical way… I want to thank all the people out there it has been my privilege to work in theatre and music with, to know socially, to have been close friends with, to have loved. In fact, I have loved you all in my own way. Even adversaries have given me many welcome life lessons, and made me a better person."
His old friend William Malouf said he was amazed to read Zent's reflections on Facebook as the showman endured the physical tortures and indignities the cancer inflicted on and off for years.
"It made me realize how much depth there was to him and made me want to go back in time and have more conversations with the man," Malouf said. "The term "life force" comes to mind. I felt it when I met him and I feel its absence now."
But David Zent's adoring wife assures those who loved David that her husband enjoyed "a life abundant" in the years since they met.
He had left the theater, but replaced it with a life they created together.
"He was Dave the homebody," she said. "He was Dave the gardener."
And he was Dave the lover and Dave the loved.
And he had never been happier.
Reporter Steven Mayer can be reached at 661-395-7353. Follow him on Facebook and on Twitter: @semayerTBC.
Denial of responsibility! Swiftheadline is an automatic aggregator around the global media. All the content are available free on Internet. We have just arranged it in one platform for educational purpose only. In each content, the hyperlink to the primary source is specified. All trademarks belong to their rightful owners, all materials to their authors. If you are the owner of the content and do not want us to publish your materials on our website, please contact us by email – admin@swiftheadline.com. The content will be deleted within 24 hours.